Auto Paint FAQ in San Diego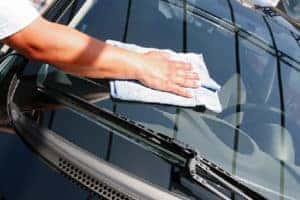 If you need auto paint in San Diego, then Sunroad Collision Center is the place to be. Our expert team is dedicated to repairing, upgrading, and improving your vehicle, so you can hit the road with pride and peace of mind today. Here's what you'll want to know about getting auto paint upgrades at our collision center.
Auto Paint FAQ
There are a few things you'll want to consider before bringing your vehicle in for auto paint repairs. Here are some of your pressing auto paint questions answered:
Why Do I Need Auto Paint? You may want to bring your vehicle in for several reasons. Your vehicle could have been scraped in an accident. Environmental exposure can also cause paint erosion or dulling that can be restored by our team. And if you just want a brand-new look for your car, we can do that too.
Why is Auto Paint Important? Auto paint goes beyond cosmetic choices. Not only does it make your vehicle look great out on the open road, but it helps to protect it against environmental damage, so you can continue to drive it for years to come.
What is the Auto Paint Process? We begin by inspecting your vehicle and determining the scope of the project, so we can give you a fair estimate. We then determine the right paint type and match it to the rest of the vehicle, protect the sections that don't need to be painted, and then sand down the paint for a smooth coat, if necessary. We can use primer, topcoat, and lacquer to protect your vehicle.
How Do I Get Started? It's easy to schedule an auto paint appointment with Sunroad Collision Center right here on our website. Speak with our expert team for an estimate today.
Sunroad Collision Center has you covered on auto paint, repairs, upgrades, and more. Make us your first stop for collision repair in San Diego.