Auto Repair Shop Warranties in San Diego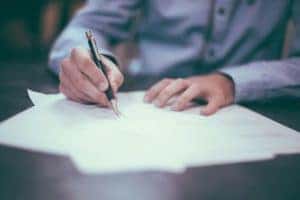 When it comes to an auto repair shop warranty you can rely on, turn to the team at Sunroad Collision Center. We're dedicated to getting your vehicle back on the road and driving as safely as the day you first took it home.
And because we believe in our work 100%, we're backing it up with a warranty you won't find anywhere else. The next time you need vehicle repairs, visit Sunroad Collision Center in San Diego.
Our Auto Repair Shop Warranty at a Glance
If you need vehicle repairs after a collision or damage from inclement weather, Sunroad Collision Center is here to help. We provide a wide menu of repairs, replacements, and upgrades, and we'll work closely with your insurance company to get you the care you deserve without breaking the bank.
We also provide an auto repair shop warranty, so you'll have peace of mind on every ride after repairs. We'll cover damage to bodywork, paintwork, and auto parts that aren't already protected under a manufacturer's warranty.
Not only will we repair and replace defective parts and make any necessary fixes or adjustments, but we'll also provide a loaner vehicle if necessary, so you won't have to worry about getting around town while your car is in the shop.
We also provide towing to our collision shop for up to 50 miles if your vehicle's failure is covered under our warranty.
The more you know about our auto repair shop warranty, the better it can work for your vehicle repair needs. Learn about your protection and repair support here at Sunroad Collision Center, and schedule repairs and upgrades you can rely on in San Diego today.