Can I Insist on OEM Parts for Auto Body Work?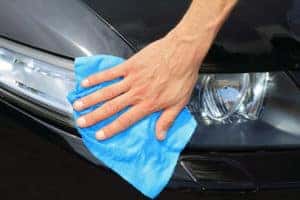 If you are wondering where to find free car repair estimates near me, Sunroad Collision Center is the logical choice. We make it our mission to get your vehicle back out on the road and running correctly after damage or an accident, and it all starts with the right parts.
What Are OEM Parts?
OEM or original equipment manufacturer parts are produced by the same manufacturer that first built your vehicle. That means they're the perfect fit every time. OEM parts are designed to last, which means the money spent now leverages significant savings later, especially since they come with warranties and guarantees. There are three essential things to know regarding OEM parts for auto body work.
You Can Request OEM Parts
No matter how or why your vehicle has been damaged, you can always request OEM parts for the repair work. Speak to your repair team to ensure you get the right parts for your vehicle.
It May Cost a Little More
OEM parts may be a little more costly at the onset, though it usually pays off long-term since they last so long. That said, it's important to note that your insurance company may not pay the extra costs, so factor that into your repair budget.
You Should Consider Your Vehicle's Condition
Your insurance company will cover the repairs that bring your vehicle back to its condition before the damage or collision. OEM parts may exceed the necessity or cost of those repairs, so consider the original condition when deciding on parts. Here at Sunroad Collision Center, you'll find all the tools and resources you need to get back behind the wheel, including OEM parts. From free estimates to helping to deal with your insurance company, we put you first. For bodywork you can trust, visit us today.