Save Money On Repairs at a Cheap Body Shop in San Diego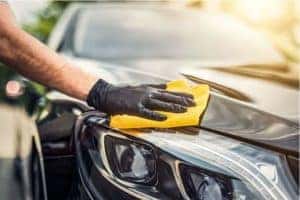 Why is Sunroad Collision Center the cheap body shop in San Diego that you'll want to visit for all of your vehicle repair and replacement needs? Not only do we provide expert service and parts you can rely on, but our dealership is dedicated to doing it all at the right price to fit your needs, so you can get back to focusing on the things that really matter.
How Can I Save Money at Sunroad Collision Center?
Proper car care and reliable repairs are essential to keeping your vehicle safe on every ride. But they shouldn't have to break the bank. When you visit Sunroad Collision Center in San Diego, you'll know you're getting great work at great prices.
Here are just a few of the ways you'll save money on parts and service at our Collision Center:
Get Regular Repairs: It's important to get repairs as soon as you need them. When parts or systems on your vehicle aren't working properly, they can add stress to other systems and parts which can cause wear and damage over time. Here at Sunroad Collision Center, we offer a wide array of services, so you'll always be able to get what you need.
Let Us Work with Your Insurance Team: Sunroad Collision Center has a whole team dedicated to insurance claims. That means we'll work with your insurance team to guarantee that you get the best rates possible and that you can have the service you need done at the right price.
Check Our Specials: In addition to our low prices on services, parts, and repairs, we also offer rolling specials on everything you need to get your car back out on the road. Check back often for new special information at Sunroad Collision Center.
Whether you have dents and dings, weather damage, or you need repairs after an accident, Sunroad Collision Center has you covered. Schedule your next low-cost repair or replacement service at our San Diego collision center today.