Ding Repair in San Diego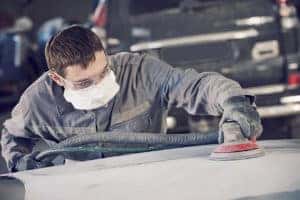 We've all had dings in our cars at one point or another but ignoring them can lead to bigger problems like growing cracks in a windshield, or rust on a door panel. That's why, at Sunroad Collision Center, we offer the best ding repair San Diego has to offer, as well as other sophisticated services.
Schedule Your Maintenance with Us
Arrange a vehicle body repair visit online and take a look at our specials here to be sure you're never overpaying. Our specials are constantly updating so make sure to check back so you don't miss out on some excellent savings.
Other Services
Our paint experts will mix away unpleasant paint damage on your vehicle's exterior. Daily life can wreak havoc on your vehicle. Browse our vehicle body paint services in Lemon Grove to see what fits your issues.
Your car's interior also takes significant abuse over time. Tears, cuts, and wear in seats, consoles, and more can be repaired by our auto experts. Come out with an interior in better shape than you got it!
Get Your Car Fixed Up Today!
So, if your car is sitting in your driveway with damage and blemishes, you don't have any excuse! Give our auto collision center a call today to put your vehicle back in peak condition. You'll be glad you did!