Essential Auto Body Part Replacements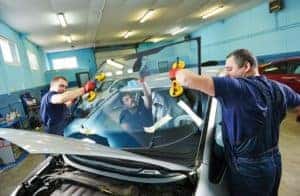 When it comes to the auto body parts your vehicle relies on, Sunroad Collision Center has you covered. We're dedicated to getting your vehicle back on the road after damage, and we're sharing all you need to know about essential parts and systems.
Check out this auto body parts guide from our San Diego dealership today.
Auto Body Parts Guide
When your vehicle has been damaged in a collision or as the result of inclement weather, we'll use essential auto body parts to get it back on the road. Here are some of the common vehicle body parts you'll find here at Sunroad Collision Center:
Fenders: Fenders are one of the parts most commonly replaced after damage, as fender benders are a common type of collision. We can repair many dents and types of wear, but it's often better to replace the fenders entirely.
Headlights: Headlights are one of the most commonly broken parts during collisions. They're essential for visibility and driving safety. Our team will replace your headlights and get your vehicle back to peak visibility.
Bumpers: The bumpers on our vehicles absorb the impact of damage, which means they're often broken or crushed after an accident. Here at Sunroad Collision Center, we'll repair and replace your front and rear bumpers as needed.
Windows and Windshield: Driving with a broken or damaged windshield can reduce visibility and make for unsafe driving, which is why it's illegal in most states. We'll replace all broken glass, so your vehicle is as safe as the day you first took it home.
When it comes to auto body parts and the installation you can rely on, turn to the team here at Sunroad Collision Center. Schedule a repair appointment in San Diego today.