Find Exterior Accessories for Your Car in San Diego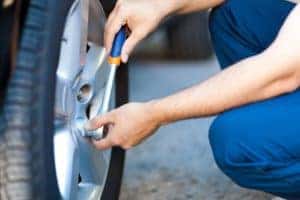 Sunroad Collision Center has an auto parts store with all your favorite upgrades and accessories. We make it easy to take your vehicle to the next level, repair, upgrade, and replace parts with ease, and when you're ready to get started, our team is here to help.
Explore our many exterior accessories available here in San Diego.
Exterior Accessories
The right exterior accessories can help you to adventure further, navigate tough terrains, and get the looks you love. Here are some exciting exterior accessory options you can add to your vehicle at our dealership today:
Roof Accessories: The right roof accessories make it easy to carry cargo and gear. Check out roof racks for bikes, snow gear, kayaks, and more. You'll also find roof cargo carry options, so you can pack for your next great ride with ease.
Tow Accessories: When you want to tow boats, gear, and trailers, we make it easy. Find all the accessories and tools you need to tow here at Sunroad Collision Center.
Decals and Trims: You can add a little extra shine to your vehicle with trim options in different colors and materials. Fit them to your fenders, bumpers, door handles, mirrors, and many other spots on your vehicle. Decals are another great way to make your favorite ride stand out.
Tent and Awning Attachments: You can go camping in comfort with tent attachments for your vehicle. Tailgate or picnic in the shade with an awning accessory.
These are just a few of the exciting exterior accessories you'll find here at Sunroad Collision Center. We'll also ensure that your parts get installed right every time. Search for the next great accessory here in San Diego today.