Find Replacement Car Parts in San Diego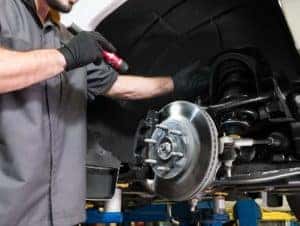 Replacement car parts aren't all made the same, but when you come down to Sunroad Collision Center in San Diego, you'll know that your vehicle is getting the best new parts and accessories every time. Whether your vehicle has been in an accident or suffered damage as the result of inclement weather, we have what it needs to get your vehicle back out on the open road.
Common Replacement Parts
Modern cars are designed to last, but it can be helpful to know commonly replaced auto parts so you know what to look out for when caring for your vehicle:
Oil and Filter: Your car's oil is designed to keep dirt and debris from getting into the engine compartment. You'll want to clean the filter regularly to keep your engine clean and well-supported.
Tires: Our tires are the first line of defense on the open road and often suffer damage or wear even from careful driving. When our tires get damaged, it's important to replace or repair them as quickly as possible to avoid future complications.
Batteries: Batteries will last for three to five years, but if you notice signs of corrosion or wear like leaking, slow starting, or the scent of rotten eggs, then you'll want to bring your vehicle in for a new battery.
Brake Pads: You'll want to have your brake pads replaced every 30,000-60,000 miles or earlier if you notice that your stopping distance is getting longer or that your vehicle is vibrating when braking.
For more information and to get the high-quality replacement car parts that you and your vehicle deserve, make Sunroad Collision Center your first stop. Schedule an appointment in San Diego today.