Find the Right Car Battery Near Me at Sunroad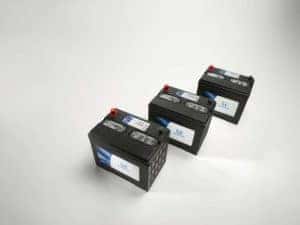 Are you wondering, "where can I find a car battery near me?" then turn to the team at Sunroad Collision Center. We make it easy to maintain and upgrade your vehicle and to get the new parts that will keep your vehicle running right.
When it's time for a new battery, we're the dealership you can trust for high-quality parts that will really last.
What to Know About Purchasing a New Car Battery
A car battery typically lasts three to five years, depending on your environment and driving conditions. When the time comes for a new car battery, there are a few things that you'll want to consider to ensure it's the right battery for your vehicle.
Begin by checking your vehicle's manual. This will help you find the right specifications for reserve capacity, power requirement, and the ampere-hour, which is how long the vehicle will maintain its charge for.
You can always refer to the service team here at Sunroad Collision Center to help you find the answers you need when it comes to picking out the right battery for your vehicle.
It's also a good idea to look at the freshness of the battery, which can be determined by the code on the battery, itself. The letter and number combination stands for the month and year that the battery was manufactured. You always want to purchase a battery six months or less after the manufacture date to ensure maximum freshness and longevity.
Find new batteries and more high-quality parts here at Sunroad Collision Center. Get your vehicle back on the road and running right with the support of our expert service team in San Diego today.