Get Collision Part Replacements at Sunroad Collision Center in San Diego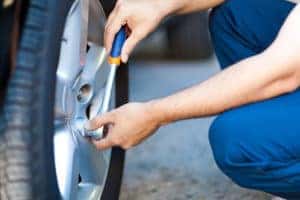 Collision parts in San Diego are available at Sunroad Collision Center, and our team makes it easy to find, order, and get them installed after your vehicle has suffered damage. If your car can safely be returned to the road, our team will work to make it happen on time, at an affordable price.
Top Five Part Replacements After a Collision
The automotive experts at Sunroad Collision Center will provide inspections, upgrades, repairs, and replacements after an accident. Here are some of the most common parts replaced after a collision:
Headlights: Headlights can handle a lot, but when a vehicle is in an accident, they can become cracked or broken. It's important to get your headlights fixed as soon as possible.
Windshield and Window Replacement: Along with headlights, windows and windshields can shatter during an accident. Do not try to drive with a broken windshield. Have your car brought to Sunroad Collision Center as soon as possible.
Bumpers: Bumpers are designed to absorb impact. This often means they need to be repaired or replaced to function properly in the future.
Doors: Doors can take a lot of dent and ding damage, which can make it difficult to get in or out of your vehicle. Talk to us about your repair or replacement options.
Fenders: It's not called fender bender for nothing. Many accidents, from the big to the small, can cause fender damage that we'll be happy to fix.
Sunroad Collision Center can help with everything from dent repair to paint-matching to windshield replacement. After a collision, trust us to make your vehicle safe, comfortable, and reliable once again.