Helping Your Car's Finish Last Longer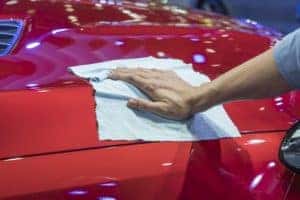 When buying a new vehicle, you usually consider mechanical maintenance first. However, after you've scheduled a car paint job in San Diego, you'll want to take steps that protect and preserve your vehicle's external appearance.
Dangers to Your Paint Job
Many factors may harm your car's paint and finish. Exposure to the elements, UV light degradation, acid rain erosion, and even chipping from tree debris all take their toll. Parking in a garage or carport can help protect your vehicle from these and other hazards.
Applicant Options
You can do many things as an owner or lessee that will protect your vehicle's paint without a trip to the body shop. The most important is to avoid harsh chemicals and abrasives that can damage your paint, but there are some finishing touches you may also find effective.
Hybrid spray combines a hydrophobic sealant that repels water with a detailing spray that buffs out minor scratches. It provides less protection after a car wash than waxing, but it is easy to apply and requires no specialized equipment.
Liquid and paste wax shield your car's paint from UV light for several months at a time. Liquid wax is easier to apply and buff than paste wax and is less expensive.
Ceramic paint coating spray lasts longer than waxes, and you can apply it to the exterior and wheels after a car wash.
Professional Assistance
A professional can provide the following protection options:
Transparent paint protection film (PPF) is a thermoplastic urethane applied to the areas of your car's exterior most prone to damage. The price a professional asks for will depend on the extent of the application.
A vinyl car wrap can coat your entire vehicle's exterior. However, applying one costs between $2,000 and $10,000.
Are you worried about your car's appearance or the longevity of its paint job? Schedule a consultation or service appointment at Sunroad Collision Center to find the protection method that best suits your vehicle.