How Does Dent Removal Work?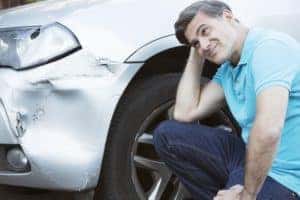 The dent removal process is more straightforward than it might seem—and our team at Sunroad Collision Center is here to help every step of the way. Whether your vehicle has been damaged in an accident or due to inclement weather, we can get your car back out on the road and running right, dent free. Here's a closer look at the dent removal process and how it works.
We'll Access the Dent
For the dent removal process to work, our service team needs to be able to access the damaged area from behind. Typically, this is done by utilizing the existing window openings or strategically removing a piece of trim for easy access. This process allows our team to protect the vehicle's paint while restoring the metal back to its original smoothness.
We'll Move the Metal
Once we have access to the damage from the back end, we'll be able to push the metal back out into the original position gently. We do this using a set of specialized tools that won't cause any damage to the interior or exterior of the vehicle.
We slowly begin at the outside of the damage and work inwards, moving the metal a little at a time. At the end of the process, the dent should be fully pushed back into place, and your car will look like new.
Here at Sunroad Collision Center, we're dedicated to meeting all of your vehicle repair and upgrade needs. No matter what the open road might bring, you'll be protected with the support of our expert team. Get the dent repair service your car deserves, and schedule your next repair appointment at our collision center today.