How to Make your Auto Parts Last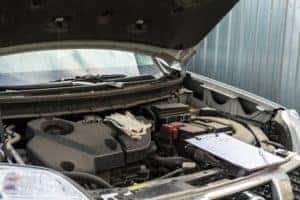 Are you wondering, "where can I find auto parts near me?" then make Sunroad Collision Center your first stop. We help to get your vehicle back on the road and running right, whether it has been damaged in an accident or the parts have worn down. Find high-quality replacement parts and tips for making them last at our dealership today.
Tips for Extending the Life of Your Auto Parts
Here at Sunroad Collision Center, we use high-quality parts every time. That said, there are simple steps you can take to extend the life of your auto parts, including some of the following.
Use the Right Parts
When repairing or upgrading your vehicle, you want to use the highest-quality parts available. This will ensure that they last a long time and that they won't break or damage surrounding components.
Replace Parts When Needed
When parts become damaged or worn, they can damage surrounding parts and systems as well. If you notice wear, cracks, or breaks, replace the broken part right away to keep the neighboring systems running right.
Remove Excess Weight
Excess weight can increase fuel use and put unnecessary pressure on essential parts and systems. Protect your suspension, tires, and vehicle alignment by removing cargo until it's needed.
Schedule Service
You can keep your car parts in the best possible shape with the support of our expert service team. We'll maintain, upgrade, and repair your parts as needed, so you can focus on planning the next great adventure.
When it comes to car parts you can trust and a service team that has your back, look no further than Sunroad Collision Center. We'll help you find the auto parts you need and ensure they really last. Order parts or schedule service with our team today.