How to Prepare for Auto Body Repair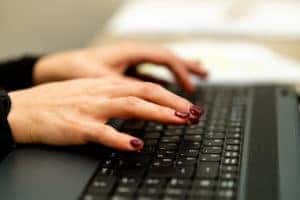 If your car is damaged, regardless of the cause, the prospect of locating a body shop may seem like yet another headache. To ease owners' minds, the auto body repair process at Sunroad Collision Center is transparent, methodical, and easy to follow. There are also some steps vehicle owners can take ahead of their visit. 
Clean Out Your Belongings
The technicians at Sunroad Collision Center are thorough when it comes to finding and repairing damage. We address the damage you can't see in addition to what's visible, which sometimes means attacking the problem from multiple angles and disassembling different systems. Because of this, it's a significant help when you clean out the trunk and cabin ahead of your visit.
Compile a List of Questions
We'll have questions regarding your needs and aims. Sometimes you need a simple touch-up, while other types of work are more intensive. Besides the questions we'll ask, don't hesitate to ask plenty of your own.
Request a Written Estimate
Your insurer will require an estimate, but even smaller projects like restoration, paintless dent repair, or paint touch-ups that won't involve your insurance company should still come with a free written estimate. Our work always does!
Ask for Help
Insurance companies may push back on the use of OEM parts. If you need your collision center to go to bat for you during a difficult and confusing time, we're here for you.
Review the Project's Scope
Once you've received your estimate and have your ducks in a row, it's still a good idea to revisit the project. After all, questions may arise the further along we are in the process, and we're happy to make sure you understand the full scope of our work. So if you are a San Diego resident needing automotive repairs after an accident, schedule a service appointment at Sunroad Collision Center today!