Get to Know Your Hybrid Car Battery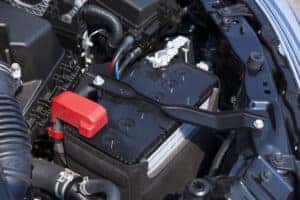 Are you wondering, "where can I find a car battery near me?" then look no further than Sunroad Collision Center. Here, you'll find batteries for your internal combustion engine, as well as your hybrid or electric vehicle. And we're sharing all you need to know about hybrid vehicle batteries, so you can maintain them for years to come.
What to Know About Hybrid Car Batteries
Hybrid vehicles are increasing in popularity since they help to reduce your impact on the environment and save you time and money at the pump. Hybrid vehicles use parts and systems from both electric vehicles and internal combustion engine cars, which means they rely on batteries to run both the engine and the electric motor.
Here's a look at some essential facts you'll want to know about hybrid vehicle batteries:
They Charge Through Braking: Alternative energy vehicles use a system known as regenerative braking. Rather than letting energy escape via heat when you brake, the energy is captured and used to recharge the battery.
They're Typically Protected for 100,000 Miles: Hybrid vehicles rely on their batteries for more heavy lifting than internal combustion engine vehicles. To that end, hybrid vehicle batteries are typically under warranty for around eight years or 100,000 miles. In some vehicles, you may see warranties up to 200,000 miles.
They Hold a Lot of Power: Unlike gas-powered cars, which rely on the alternator to keep the battery running, the lithium-ion batteries in hybrid vehicles need to hold a lot of power. Hybrid vehicles tap into these power stores, as needed.
For more information on hybrid battery service and care, and to schedule repairs for your hybrid, electric, or internal combustion engine vehicle, come down to Sunroad Collision Center.