Order Auto Body Replacement Parts in San Diego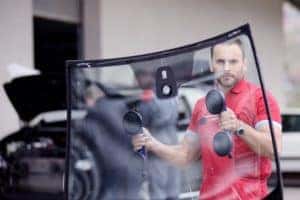 You deserve auto body replacement parts you can trust. That's why our team here at Sunroad Collision Center is dedicated to making it as affordable as possible to order parts after damage or an accident. We want to put your vehicle back out on the road and provide you peace of mind, and that all starts with high-quality replacement parts.
How Do I Order Auto Body Replacement Parts?
The right parts are essential for keeping your vehicle safe and efficient on the road. It's easy to order the replacement parts you need for your vehicle right here on our website. To start, navigate to our "order parts" page under the FAQ section of the main menu.
You'll be prompted to enter your contact information and preferred form of contact, which is how we'll be in touch when your new part quote is ready.
Next, you'll provide information about your car, including the year, make, model, and trim. You'll also be prompted to indicate whether it's a manual or automatic transmission vehicle.
Finally, you will input the information you need about the type of part, the part number, and a description, if necessary.
If you want installation with your part order, simply check the box indicating so. There is room to order more than one new part for your vehicle, so fill out as much as is necessary.
Why Should I Order Parts from Sunroad Collision Center?
There are many reasons to make Sunroad Collision Center your first stop for repairs and replacement auto body parts.
We provide a wide range of services, work directly with your insurance company to advocate for your needs, and offer local shuttle pick-up and drop-off services, so you can get the car care you need with ease. And don't forget to check out our rolling specials and deals on car parts and repairs.
It's all available right here at Sunroad Collision Center. Order your auto body replacement parts today.