Order from Our Auto Parts Store Online at Sunroad Collision Center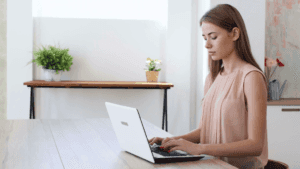 You won't need to search for an auto parts store again when you trust Sunroad Collision Center for you auto parts, service, and repair needs. Our team is here to take care of any damage or potential problems your vehicle might be facing, so you don't have to. Schedule your next appointment for service and repairs or begin exploring our online auto part store today.
Why Is It Important to Maintain My Parts?
Taking proper care of your vehicle by replacing parts when necessary is important for many reasons. Here are just a few:
It Keeps Your Car Safe: Your car is more responsive when the parts are in good working order, which keeps you safe on the road.
It Reduces the Need for Costly Repairs: When you replace parts before they break, it can prevent damage to other parts or systems and save you money.
It Improves Vehicle Efficiency: Your vehicle will be faster off the line and need fewer fill-ups at the pump when you maintain its parts properly
It Maintains Value: If you're looking to sell your car in the future, reliable auto parts from Sunroad Collision Center can ensure you get the value you deserve.
It Makes Your Ride More Comfortable: You won't have to worry about the vehicle vibrating or bouncing when you replace and repair your parts regularly.
How Do I Shop for Auto Parts from Sunroad Collision Center?
It's easy to find the best new auto parts for your vehicle right here at Sunroad Collision Center. Visit our Order Parts page and input information on your vehicle and the type of parts you're looking for.
You'll also be asked if you want an installation to go with the parts. Then it's just a matter of placing your order and coming in for pick up. Don't forget to check out our specials and deals on parts and services!
Make Sunroad Collision Center your first stop for repairs, upgrades, and great auto parts. Visit our online auto part shop and place your next order today.