Original Equipment Manufacturer Parts vs. Aftermarket Car Parts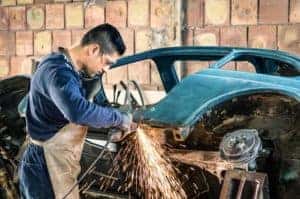 If you've purchased replacement car parts, you may have heard about original equipment manufacturer (OEM) parts and aftermarket car parts. OEM parts are made by the same manufacturer who produced your vehicle, while a third-party manufacturer produces aftermarket car parts. Read on to discover which of the two is better for your needs.
Original Equipment Manufacturer Parts
OEM parts have many benefits and are often worth the higher cost. They typically last longer than aftermarket car parts, so they may save you money in the long run. They go through rigorous testing to ensure high-quality performance and efficiency, and the parts are guaranteed to be compatible with your car since the same manufacturer makes them.
Some vehicle warranties require that you use OEM parts during repair or maintenance because purchasing an incompatible aftermarket part could cause damage to your vehicle. The OEM parts usually include a limited warranty, so you'll be covered if something goes south.
Aftermarket Car Parts
The most significant benefit of aftermarket car parts is their cost. If you are on a tight budget — or if your insurance company gets involved after a collision — aftermarket parts' lower expense makes them a viable option.
However, we try to use OEM parts where possible since some aftermarket car parts may be poor quality, potentially requiring replacement or causing damage to your vehicle. Furthermore, aftermarket car parts usually don't come with a warranty, so if they break down, you may spend more money over time.
If you need to order a replacement auto part, fill out our simple form online. We offer a wide variety of genuine parts and professional part installation at our body shop in San Diego, CA.