Preparing to a Repaint a Car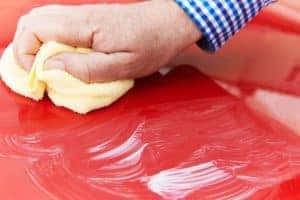 Are you looking to repaint a car? Here at Sunroad Collision Center, we make the repainting process as smooth and easy as possible, so you can get your fresh and finished ride back out on the road. We're here to share all you need to know about how to prepare for a repaint.
What to Know Before a Repaint
Repainting is one of the services available at our collision shop, and it goes a long way to making your vehicle look as nice as the day you first took it home. Here are a few essential things you'll want to consider before scheduling a vehicle repaint:
It Can't Fix Everything: Repainting is important for scratches and other damages, but it can't fix deeper damage. The expert team here at Sunroad Collision Center will assess your vehicle to see if it needs repairs before the repaint.
It Takes Time: The paint is the first thing people notice about your vehicle, and you want to make sure the job is done right. A good paint job takes time, so it's a good idea to check your schedule and speak with our repair team about your driving needs before you get started.
Remove Your Belongings: Depending on how much repainting your vehicle needs, the interior parts, and pieces may need to be removed. That's why you'll want to take out any personal belongings before the repaint begins.
Costs Can Vary: Like all repairs and upgrades, the cost of a repaint will vary depending upon your needs. One thing that can really affect the cost is the color you choose. If you decide to repaint with a new color, it will be more expensive than the existing color, so take the time to decide which is best for your needs.
Learn more about repainting a car and give the vehicle you love some new shine at Sunroad Collision Center. Schedule a repaint in San Diego today.