The Auto Repair Shop Warranty at Sunroad Collision Center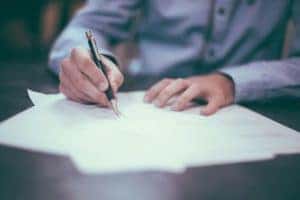 The right auto repair shop warranty can make a big difference when it comes to keeping your vehicle safe and running right after an accident. That's why our team here at Sunroad Collision Center is proud to feature a comprehensive warranty for all steps of the repair and replacement process. Learn more about how we protect and care for your vehicle today.
What Does the Sunroad Collision Center Warranty Cover?
A good warranty for parts or repairs can give you peace of mind, and you'll just find such a warranty right here at Sunroad Collision Center. These are a few of the highlights from our auto repair shop warranty:
Parts: If the parts on your vehicle are still protected under warranty, we'll help you get the service and repairs you need under that coverage, and advocate for you with the manufacturer or distributor. Auto parts that are not covered will receive a one-year warranty from our team, starting from the day we return the vehicle to you.
Body Work: Body work is one of the most common repairs offered here at Sunroad Collision Center and may be necessary following damage from a collision or inclement weather. Our warranty says that any issues with body work discovered while the vehicle is under your ownership will be addressed free of charge.
Paintwork: It's important to differentiate defects in paintwork from regular wear and tear or exposure. That said, any true defects found while you own the vehicle will be covered under our paintwork warranty.
Learn more about the coverage and support you can expect here at Sunroad Collision Center and begin scheduling the repairs and replacements that will get your vehicle back on the road today.