Typical Body Work at Lease End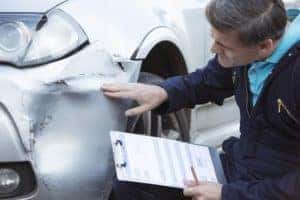 Of all the reasons to search for an auto body shop near me, one easy to forget is getting minor repairs at the end of your vehicle lease. If you're not taking advantage of the services offered at Sunroad Collision Center, it just might cost you. Let's look at why, and while we're at it, explain how we can help.
End of Lease Repairs at a Glance
Some lease penalties are straightforward, like the charge you incur if you exceed your mileage allowance. However, wear-and-tear penalties can be opaque since we all know that vehicles incur wear as part of daily use. Because we're experienced with OEM requirements, we can pinpoint the repairs you need, provide you with a written estimate, and let you decide whether the penalty or the repair is more cost-effective.
Paintless Dent Repair
Here at Sunroad Collision Center, we offer paintless dent repair, which removes dents to the vehicle's metal that have not damaged the surface paint. If your car has been damaged in a collision or by environmental conditions, paintless dent repair can make a big difference.
Paint Matching
Road debris, shopping carts, and other environmental factors can leave minor dents and dings that damage the paint's surface. Our paint matching service replaces lost color and restores your vehicle to top condition.
Alloy Wheels
Alloy wheels can be costly to repair or replace at the dealership. If you notice damage to your alloy wheels, schedule repairs right away to help keep your end-of-lease costs low.
The end-of-lease process should be smooth and easy, and with Sunroad Collision Center, it is. We provide end-of-lease repairs and replacements at affordable prices, so you can focus on picking out the next great ride.