Visit Sunroad Collision Center for Replacement Car Parts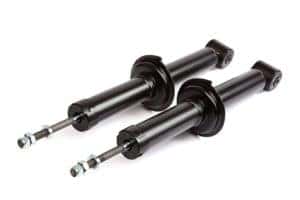 If your vehicle has been in an accident or damaged as the result of inclement weather, you may be on the search for replacement car parts. Sunroad Collision Center is here to help you find the perfect parts to get your vehicle back on the road and driving smoothly. Pick up parts and accessories and schedule service at our San Diego collision center today.
How Do I Pick the Right Replacement Parts?
When it comes to replacement parts for your vehicle, there are many different options to pick from. But how do you know which parts are right for the job? Here are a few factors to consider for your next replacement parts.
Type: The type of part refers to whether the part is new, rebuilt, or recycled. You'll also want to consider whether to purchase an Original Equipment Manufacturer part, which was produced on the same equipment that originally made your vehicle or a third-party aftermarket part. OEM is often the best choice, so try to only consider new parts when it comes to replacements.
Cost: One of the most important things to consider when it comes to your replacement parts is the cost. While some of the more high-quality parts may be costly at the onset, they often last longer, which can save you money over time. Consider the cost of replacements to make sure you're not paying more in the long term.
Warranty Options: You also want to look into the part warranties or guarantees. Warranties will help to protect you and your vehicle in the long and short term and are often worth the extra cost of higher-quality parts. With warranties, you'll be able to save money and drive with peace of mind.
Find Replacement Car Parts at Sunroad Collision Center
For all your replacement car parts and repair needs, come down to Sunroad Collision Center in San Diego.