What is an Auto Body Shop?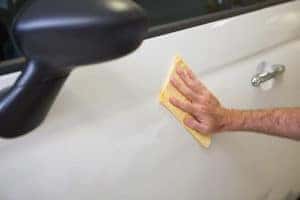 A body shop is not a service center. If you're in San Diego and wondering "Where can I find a quality auto body shop near me?", the answer is Sunroad Collision Center. Here's what we can do for you.
What a Body Shop Does
A service center is primarily responsible for routine maintenance. They'll take care of things like oil changes and tire rotations. Sometimes, the mechanics there can also fix parts that break or help you find the replacement components that you need.
A body shop doesn't handle those kinds of maintenance tasks. Instead, a body shop is there to help you out after you've been in an accident or a collision. The job of the skilled technicians at a body shop is to get your car looking like it's brand new once again.
That means getting the dents out and replacing body panels if necessary. A skilled body shop can match your paint color perfectly and repaint areas that were damaged or dented.
We can replace your windshield and other damaged glass and can also repair wheels if they were damaged in a crash. Our shop can even fix up your headlights with clear, polished glass and reflectors.
When your car leaves a quality body shop and auto paint shop like Sunroad Collision Center, it should look like it was never in an accident in the first place.
Our Body Shop
So, if you're in need of a body shop, schedule an appointment at our facility today. We have everything needed to make your car look like it's fresh off of the lot!