What to Know About Purchasing Auto Paint in San Diego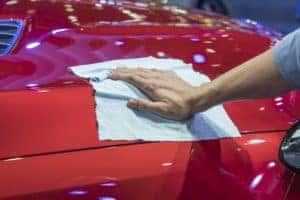 The next time you're on the search for auto paint in San Diego, make Sunroad Collision Center the team you trust. Our goal is to get your vehicle back on the road and in the best shape possible and to provide high-quality and long-lasting service and repairs that don't break the bank. When it comes to paint repairs and upgrades, we've got you covered.
What to Know About Purchasing Auto Paint
When choosing the right auto body shop for your next repair or replacement needs, it's a good idea to check into their auto body paint options. If you notice that your vehicle has a small dent or paint damage, you may be able to make the necessary cover-ups yourself, to save on insurance claims.
If you have a lot of paint damage or wear or you're not comfortable taking the painting job on, don't worry. Sunroad Collision Center has the tools and auto parts to improve your paint and make your vehicle shine again. Not only do we provide custom paintwork and paint repair, but we can also paint individual parts and custom products, so you can customize and upgrade your vehicle to fit your lifestyle and driving needs.
Why Purchase Paint and Parts from Sunroad Collision Center?
There are many reasons that you'll want to make Sunroad Collision Center the collision center you trust for all of your vehicle repair needs, including new paint.
We provide a wide menu of services, make it easy to order parts online, provide free shuttle pickup and drop-off, and work directly with your insurance company to get you the best rates on the best work every time. We also offer free estimates and specials and deals on parts, repairs, and maintenance.
It's all right here at Sunroad Collision Center. Schedule your next paint-matching or purchasing appointment in San Diego today.