Where to Purchase Auto Body Parts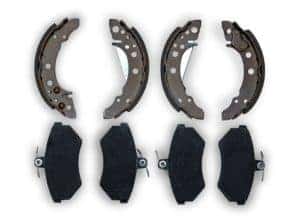 The right auto body parts can make all the difference when it comes to getting your vehicle back on the road. That's why our team here at Sunroad Collision Center is dedicated to making it as affordable and easy as possible to order the parts you need for your next repair. In fact, you can even begin right from the comfort of home.
How Do I Order Auto Body Parts?
Here at Sunroad Collision Center, we carry the OEM—or original equipment manufacturer—parts you can rely on. They're parts made on the same machines that originally produced your car, and they're high-quality and designed to last.
When you're ready to order new auto body parts for your vehicle, simply navigate to the FAQ page of our menu and scroll to the 'Order Parts' drop-down page. From there, you'll be prompted to enter your contact information and your preferred method of contact, so we can get in touch about all your auto body part needs.
Then, fill in the information on your vehicle, including year, make, model, trim, and type of transmission. This is essential for matching you with the right parts every time. Finally, list the requested parts by name, description, or part number.
Indicate if you want installation with the part, as well. If you are ordering more than one part, click on the box and fill out the same part and installation information for each component.
You deserve expert car repair service and high-quality parts. That's where Sunroad Collision Center can help.
We'll help you get your vehicle running right, with long-lasting auto body parts and the support of great technicians. Order parts and schedule service in San Diego today.