Why Car Service from Sunroad Collision Center is Important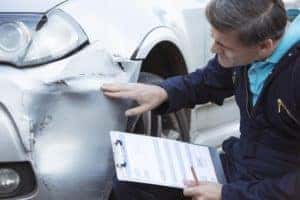 As a collision center in San Diego, the team at Sunroad Collision Center sees cars at their worst — the aftermath of everything from minor fender benders to major accidents. You learn a few things after many years in business: that accidents happen, that they're not always caused by the other driver, and that no small number of collisions could have been prevented with proper maintenance. While bodywork and auto glass repairs are our bread and butter, we'd rather see you for San Diego dent repair because you got clumsy playing football with your kids!
Now, there's something else we understand: it's easy to forget about routine car maintenance. Most cars nowadays are built better than in years past and can provide you with years' worth of worry-free service. But your car relies on you, too, since you're the one ensuring it gets the essentials on a timely basis.
Parts wear out with time and use. Some of those failures lead to mere annoyance in the short term, as poor tire condition or a neglected oil change ends up costing you more trips to the pump. Let them go longer, however, and those small issues become bigger. Poor alignment makes your car "pull" to one side or another; bad tread depth leads to poor traction and longer stopping distances; neglected brakes won't have the "bite" for sudden, quick stops. Sometimes the consequences are relatively benign, and the worst that happens is your heart skipping a few beats. But all too often, neglect can end in catastrophe.
Our Service Center
Mind you, we're not trying to scare you. We do, however, want you to be well-informed since that leads to diligent maintenance, which in turn leads to fewer visits for collision service. Keep up with your car's scheduled service intervals. Get reminders if you're prone to forgetting. Also, wherever and whenever possible, opt for dealership service to ensure your warranty stays valid unless you're getting manufacturer-warranted collision service (we perform other repairs on-site in conjunction with bodywork), but know that a knowledgeable repair shop is better than nothing when maintenance is behind schedule.
And know that if you've done everything right and things still go wrong, we're a Ford auto body shop that also works with a number of other major brands, including the Toyota, Honda, Chrysler, Dodge, Jeep, and RAM brands. Located near Lemon Grove and National City in the heart of San Diego, we're here for all your auto body and auto glass repair needs.