Why Use a Body Shop for Windshield Repairs?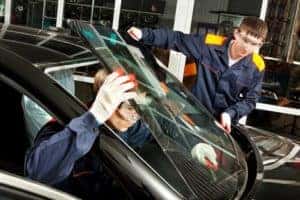 If you experience windshield damage, the extent of the harm can escalate quickly. A small crack can widen, and the entire windshield can even shatter. To find the most reliable service, visit a body shop for windshield repairs.
Cost
Receiving windshield repairs from an auto body shop will vary in price when compared to companies that specialize in windshield repair alone. Body shop personnel will estimate the cost of the damage and will help you understand your auto insurance policy. This knowledge will not only determine the cost of repairing your windshield but how to reduce how much you pay out of pocket.
Legal Knowhow
Depending on where you live, your state may have legislation determining the legality of driving with damaged auto glass. Some jurisdictions even dictate that you will receive deductibles on certain types of windshield repairs automatically. Body shops are often better informed when you're navigating laws, regulations, and similar concerns.
Car Rentals and Home Service
Auto body shops can provide two services specialized windshield repair companies cannot. Firstly, auto body shops can arrange a rental car service for you while they inspect and fix your car. This can prove incredibly convenient if you need extensive repairs spanning multiple days.
Another unique service is home repairs. Depending on the severity of the incurred damage, some auto body shops can perform necessary repairs at your home. This eliminates the need for the driver to drive to the shop with a broken windshield, endangering themselves and those around them.
Give Us a Call
No matter the kind or degree of damage your car may suffer, help is never far away. If you live in the San Diego area, schedule an appointment at Sunroad Collision Center to determine its extent and estimate repair costs.