Why Visit Sunroad Collision Center for San Diego Collision Repair?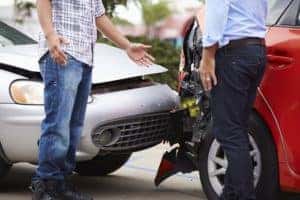 If you're on the search for San Diego Collision repair, then look no further than Sunroad Collision Center. We know it can be challenging to manage your vehicle's repairs and upgrades after damage or an accident, and we're here to make it easy and affordable to get your car back on the road as soon as possible.
Why Visit Sunroad Collision Center for Your Repairs?
Whether your car has been in an accident or suffered damage from inclement weather, Sunroad Collision Center is here for you. Here are a few of the top reasons you'll want to make us your first stop for collision repairs in San Diego:
We're Claims Handling Experts: Communicating with your insurance team after an accident can be challenging. We'll work closely with your insurance company to get you the support you and your vehicle deserve.
We Have a Wide Menu of Repairs: At Sunroad Collision Center, you'll find repairs and upgrades like windshield replacements, headlight lens restoration, interior repair, and more. Whatever your vehicle might need, we've got you covered.
We Use OEM Parts: We'll keep your vehicle running safely for years to come with available original equipment manufacturer parts that you can order here on our website today.
We Offer Shuttle and Drop-Off Service: Getting your vehicle repairs and service is frustrating enough. Our team provides shuttle and drop-off service, so you never need to worry about picking up or leaving your car.
We Have Specials and Deals: You'll find rolling specials and deals on services and parts here at Sunroad Collision Center. Get the repairs you need at a great price.
It's all right here at Sunroad Collision Center. Schedule your next vehicle repair in San Diego today.