Your Car Painting FAQs Answered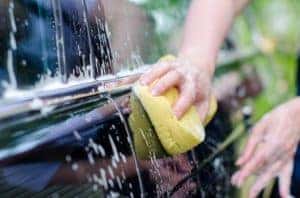 The car painting process here at Sunroad Collision Center is smooth and easy. Whether you're updating your color or matching paint after vehicle damage, our expert team is here to help you every step of the way. We're answering all your frequently asked questions about the car painting process, so you can get the repairs and upgrades you and your vehicle deserve today.
Car Painting FAQ
The more you know about the car painting process and costs, the easier it will be to get the looks you love every time. That's why our expert team is answering some of your top car painting FAQs.
Can I Schedule New Paint Before Repairs? Paint is an easy cosmetic fix, and while you may want to paint first while you save up for big repairs, the truth is that it's better to wait. You'll want to have dents removed and scratches repaired before you schedule a new paint job.
How is Color-Matching Done? The expert team here at Sunroad Collision Center works with manufacturer information to match paint colors, so your vehicle will look as bright and uniform as the day you first took it home.
Will You Repair the Whole Car? Usually, full repaints aren't necessary, which is a good thing. Full repaints can be costly and will take longer, so our team generally focuses only on repairing and repainting problem areas.
How Long Does a Paint Job Take? That really depends on how much work there is to be. Oftentimes, auto paint is scheduled in conjunction with repairs, and larger areas will, of course, take longer to paint. Speak with your mechanic to get the timeframe of your paint and repairs.
How Do I Care for My Vehicle After New Paint? You'll want to be gentle with new paint. We recommend waiting at least a month to get it washed and at least three months to get it waxed. Careful handwashing can be fine, as long as you use gentle materials.
Learn more about the car painting process here at Sunroad Collision Center.