Collision Repair Estimates: Do You Need a Second Opinion?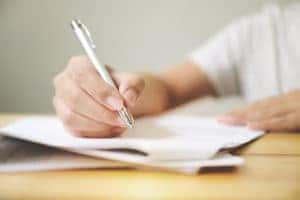 When you experience an accident, you may worry about the cost of repairing your vehicle. If you have auto insurance, you may feel concerned about how much your insurance will cover. Knowing how to gather accurate collision repair estimates is key to controlling costs while ensuring the service you deserve.
Get Multiple Estimates
Most insurance companies require two to three written repair estimates before approving your claim. These should come from reputable body shops with proven reputations for providing quality service. Though the lowest price you receive may seem tempting, it may indicate that the issuing body shop intends to use non-OEM parts or otherwise cut corners. Unfortunately, your insurance company may only look at the price rather than the results (more on this in a moment).
Itemized Repair Documents
Remember that a reasonable estimate will be fully itemized, including parts, labor, and anything else that might influence the final cost. Besides finding a fair price, you want to ensure that you're getting the best service; a shop hesitant to account for their work isn't likely to give you their best effort.
Direct Repair Programs
When your auto insurance company receives your claim, they may refer you to a pre-approved list of car repair facilities. Shops in insurers' direct repair programs (DRP) will fix vehicles owned by that company's customers at a lower price and usually with quick turnaround times. However, this speed may lead the DRP members to use cheaper parts, which may degrade your car's quality over time. The problems associated with using cheap parts may require visiting another shop anyway.
Book a Consultation
You are not required to accept non-OEM parts or substandard service. If you insist on high standards, reaching out to a body shop that will help you through a difficult time is worthwhile. With that in mind, call Sunroad Collision Center for your next estimate.