Essential Body Parts of a Car Explained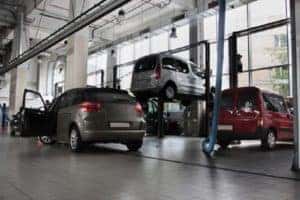 The body parts of a car may seem a little mysterious, but here at Sunroad Collision Center, we want to make it as easy as possible to understand what goes into making your favorite vehicle. The more you know about your car, the simpler it will be to get the care and support that you deserve.
Getting started is easier than it seems.
Essential Car Body Parts
There are many parts and systems that go into bringing your vehicle to life, including the car's body. Here are some of the most common and essential car body parts:
Bumpers: Your bumpers are designed to protect your vehicle against collisions with other cars, curbs, or other materials. Your vehicle has front and rear bumpers that absorb the impact of the collision to protect the important components between them.
Fenders: Fenders are the sections of the vehicle's body between the bumper and the door. The term "fender bender" refers to smaller accidents that often cause somebody damage. The good news is that "fender benders" are often easy and inexpensive to repair.
Hood: The hood covers your vehicle's engine. Hoods, along with bumpers, are designed to crumple in such a way so that the engine and other essential systems are protected in the event of an accident.
Quarter Panel: The quarter panel covers the section of the vehicle between the rear door and the trunk. It wraps over the wheel well and plays a similar role in the back of the vehicle that the fender plays in the front.
To learn more about important car body parts and to get the service you need to keep your vehicle on the road, schedule an appointment with Sunroad Collision Center in San Diego today.