Get Your Car Repainted in San Diego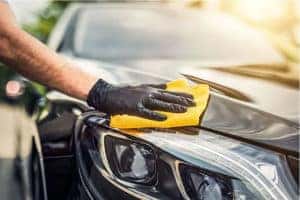 If you're on the hunt for a car paint shop that will make your vehicle look the way you love, then you'll want to come on down to Sunroad Collision Center. We make it easy to upgrade, repair, and improve your favorite vehicles at the right price to fit your needs, and we provide the information you need when you're ready to take that next step.
What To Know About Painting Your Car
If you're looking to repaint your vehicle, there are a few things you'll want to keep in mind to make sure you're picking a color and style.
Consider the Cost: Repainting your vehicle can be costly, depending on what kind of job you want done, but that's not the only expense. It can also cause your vehicle's value to depreciate by up to 25%, so make sure it's worth it to you.
What Color Do You Want? There are many different paint color options but take the time you need to make sure you're picking one you really like. Remember, bold colors can be more difficult to sell.
What Type of Paint Do You Want? Like colors, there are many different paint options. They can vary in price and quality, so it's important to do your research and find the right option to fit your needs. Ask our service experts if you have any questions.
What Is Your Vehicle's Current Condition? If your car needs serious repairs or new body parts, you may want to reconsider painting until it's up to scratch.
Why Get New Paint at Sunroad Collision Center?
Here at Sunroad Collision Center, we offer a wide variety of services, parts, and repairs, including paintwork. We also provide warranty options for your peace of mind, as well as specials and deals on parts and services.
Make Sunroad Collision Center the auto collision center in San Diego you turn to for your next paint job today.