The Difference Between an Auto Body Shop and a Service Center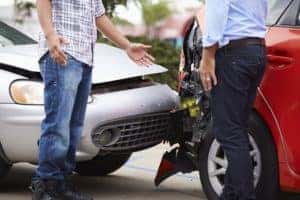 An auto body shop and a service center may sound similar, but they both provide very different services. Let's review the basics of each so that you can determine which one is best for your current needs.
Auto Body Shop
An auto body shop focuses on car repairs for exterior and non-moving parts. After a collision, you'll bring your car to an auto body shop, where your vehicle will be appraised and repaired. Our auto body shop specializes in insurance claims handling to make the process as simple as possible. Services at an auto body shop include:
Car restoration after an accident
Dent repair
Paint restoration
Windshield repair
Bumper replacement
Damaged body panel replacement
Fender repair
If you're looking for reliable collision repair or restoration work in the San Diego area, our experienced mechanics are happy to get the job done!
Service Center
On the other hand, a service center completes regular car repairs and maintenance, particularly with moving parts such as the transmission or your brakes. Bring your car to a service center if you want to schedule an oil change or if your check engine light is on. One of the most significant differences between a service center and an auto body shop is that the former handles repairs on the powertrain, electrical components, and other vital systems, while the latter addresses bodywork on an as-needed basis.
Your visit to a service center is typically not covered by insurance, but depending on your vehicle's age, your car's warranty may cover specific maintenance and repairs.
If you need auto body repair or paint services, visit Sunroad Collision Center for first-class service and fair pricing backed by a warranty. Our experienced mechanics are trained to service all makes and models, and we even offer a free pick-up and drop-off shuttle service!